Transformation Conference with McIntosh Ministries
Friday, August 21, 2020 from 7:00 PM to 6:30 PM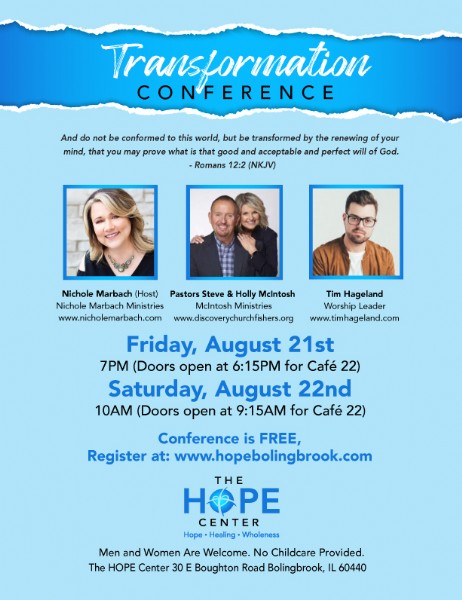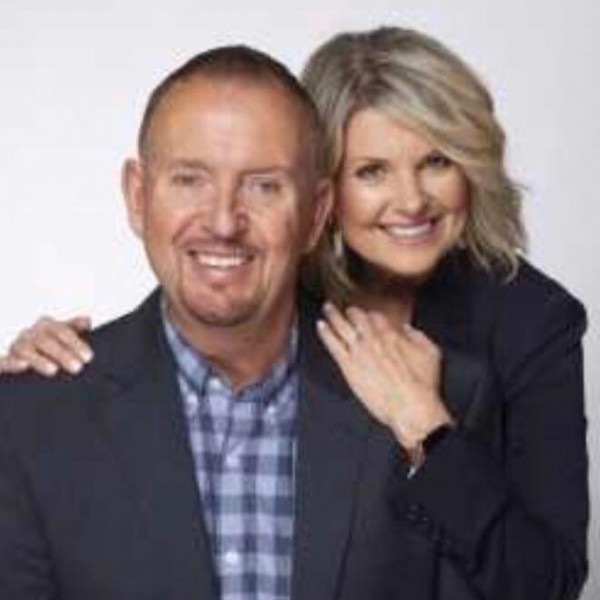 Pastors Steve & Holly McIntosh are founding pastors of Discovery Church, Fishers, Indiana. Both are graduates of Charis Bible College and Steve has a Bachelor of Arts in Pastoral Ministries. He will be graduating in April, 2020 with a Master's Degree in Leadership Development. Holly graduated with a Bachelor of Science degree in Elementary Education from Indiana State. Along with serving as co-pastor, with her husband, she is Director of Charis Bible College, Indianapolis. Steve and Holly have served for over 30 years in ministry together and both are gifted communicators speaking in conferences, retreats and church settings. Steve and Holly focus on sharing the message of God's total life prosperity and transformation. They delight in sharing the good news of God's grace, unconditional love and power!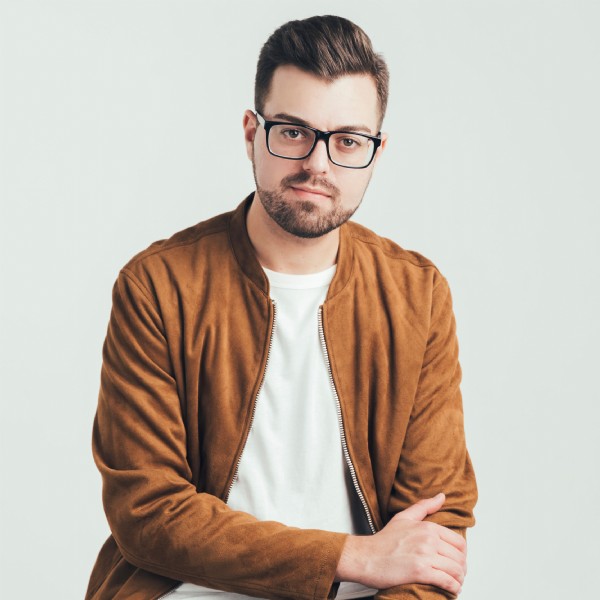 Tim Hageland has been directly influenced by several of the most anointed worship ministries including the internationally acclaimed Hillsong Church in Australia. He attended the St. Louis Dream Center Ministry Academy of Joyce Meyer Ministries, Integrity Worship Institute, and Bethel Music's Worship U. His EPs, "Your Great Love" (2011), and "Who You Are" EP Parts 1 & 2 are available now.

Tim is a gifted networker who seeks collaboration with others who share his passion for writing songs for the Church. He has enjoyed collaborative efforts with Tanya Riches, Co-founder of Hillsong United & author of "Jesus, What a Beautiful Name"; Anthony Skinner, Top 25 CCLI songwriter and creator of the award-winning, number-one hit "Your Love Never Fails"; Dustin Smith, Integrity Music Artist, Songwriter, and Worship Leader; and Martha Munizzi, Grammy and Soul Train Award Nominee and Dove and Stellar Award Winner. Tim has also had the privilege of writing with Darrell Evans who is best known for "Trading My Sorrows", "Let the River Flow", "Your Love is Extravagant", and others. Visit www.timhageland.com for more information.
Event Location
The HOPE Center • 530 E. Boughton Road • Bolingbrook, IL 60440 • US