The Sound of Perfect Love with Rick Manis
Friday, September 17, 2021 from 7:00 PM to 8:00 PM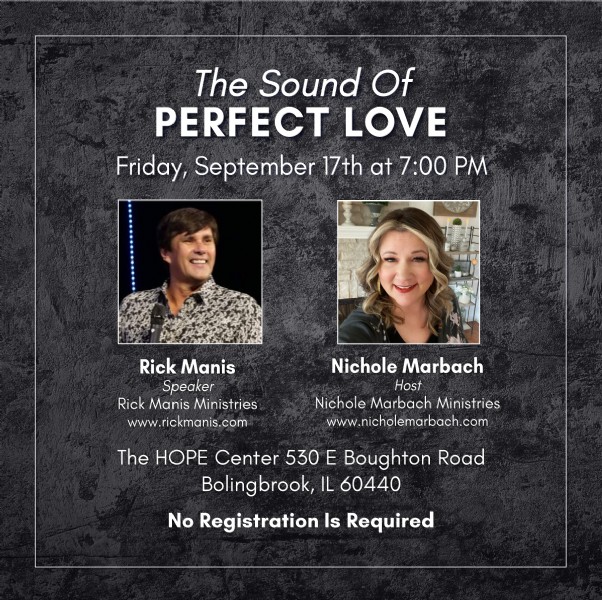 You don't want to miss this night of ministry with Rick Manis. No registration is needed.
Rick's Bio
Rick Manis is a spiritual encourager, author and speaker, imparting the revelation of the unconditional and unlimited love of God to individuals and groups around the world. He has written four books and developed a curriculum designed to lead people to live a life of Heaven on Earth. Rick surrendered his life to Jesus Christ in 1979 after living a life of self-destruction and addiction.
Rick attended Rhema Bible College. After serving as an associate pastor, he pioneered and pastored a church in Titusville, Florida for close to a decade. Since then he has been traveling and ministering a message of "Fullness."
Rick's message primarily centers on the awareness that we have everything we need for fulfillment in Jesus Christ. Jesus taught us about living in the Kingdom of God and loving with a supernatural type of love. This love is the most powerful force in the universe and enables us to live above the circumstances of the natural world and find victory amidst the tragedies and tribulations we encounter in this world.
Event Location
The HOPE Center • 530 E. Boughton Road • Bolingbrook, IL 60440 • US