Healing University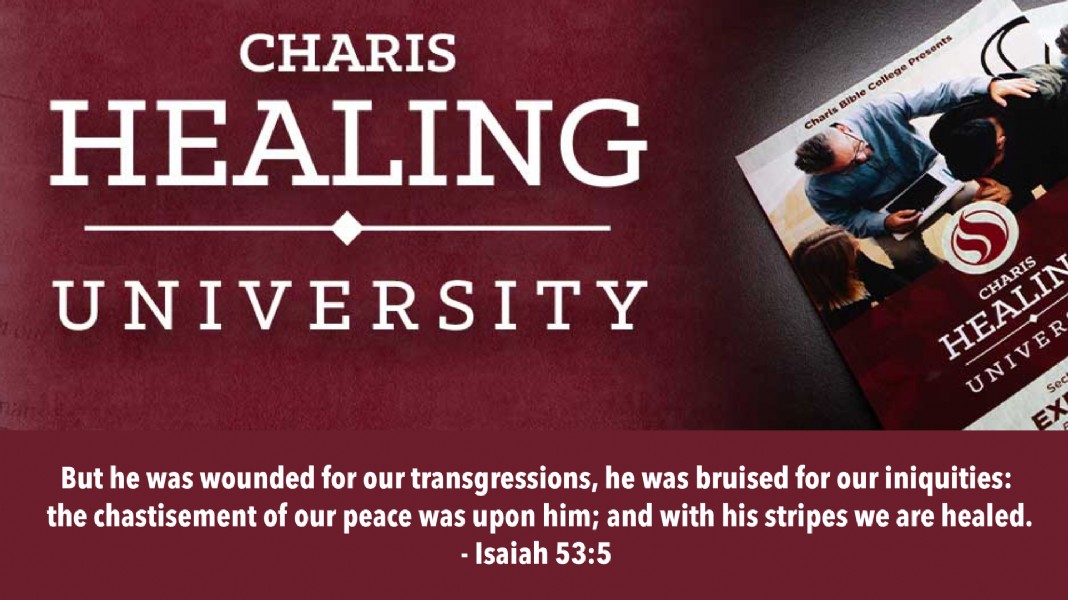 Charis Healing University at the Hope Center
Expect Healing, Experience and Receive Healing, Be Empowered To Minister Healing To Others
Come on out and join us every Monday night from 7-9 PM. Mark your calendars with the dates scheduled. (Except on Holiday weeks)
Charis Bible College has created Charis Healing University, a comprehensive discipleship curriculum on healing! Through Charis Healing University, you will gain a deeper understanding of what the Word of God says about healing and will be equipped to put this knowledge into practice in your life. Charis Healing University includes extensive teachings on a multitude of topics on healing as well as guided application of these teachings. This course will firmly root you in what the Word of God says about healing and will equip you with the tools you need to put what you learn into action! 
As you go through the course, you'll glean from the collective knowledge and real-life experiences of seven trusted Bible teachers—Andrew Wommack, Barry Bennett, Carlie Terradez, Carrie Pickett, Daniel Amstutz, Duane Sheriff, and Greg Mohr. You'll find that the truth about healing is too good to keep to yourself and that, as a born-again believer, you can be God's avenue of healing to many. 
Main Features:
Charis Healing University contains forty-eight video lessons, six Q&A panel discussions, and several study resources that have been organized into three different sections:
Section 1: Expect will build your faith to believe for healing.
Section 2: Experience will help you know success and receive your healing.
Section 3: Empower will inspire you to minister healing to others with confidence.
Lesson topics include the true nature of God, the power of our words, how to hear God, and so much more!